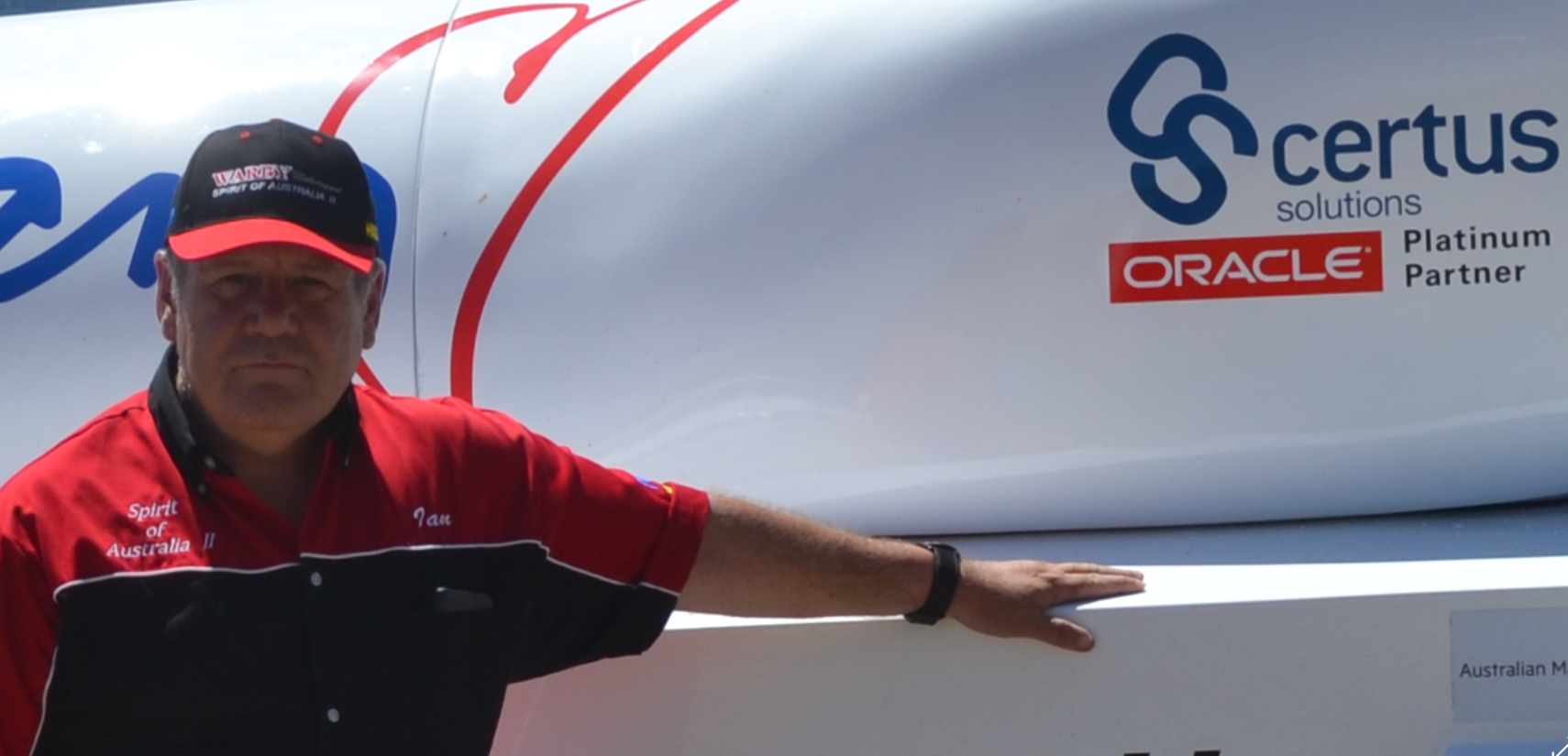 IT / COMMS
Ian's role on the team is to maintain and support the IT and communications equipment required to support the team.
Ian is a passionate IT professional with whose career started with 17 years serving in the Royal Navy as a combat systems technical expert on Nuclear Submarines. On leaving the service Ian travelled to Australia for a short-term project in 1998 and never ended up going back after developing a passion for Vegemite. After a while in Australia he met and married Janelle Fenn. Co-incidentally Janelle was born and raised in Tumut near the site where the current world record was achieved by Ken in 1978. She, along with her brother Grant and father Tony  who still resides in Tumut remembers the original event well.
Ian's day job is as Executive Vice President for Certus Solutions Consulting Services and is also a hotelier in the Hunter Valley where he and his wife own a small boutique property called Tonic Hotel.
Ian is proud to be part of the Warby team supporting Dave in carving his place in history alongside his father Ken. He feels that the can-do attitude that Ken and Dave have shows the world that the true Aussie Spirit is alive and kicking. He is also proud to be working alongside the rest of the team who are all consummate professionals dedicated to the safe and successful completion of this World Beating endeavour